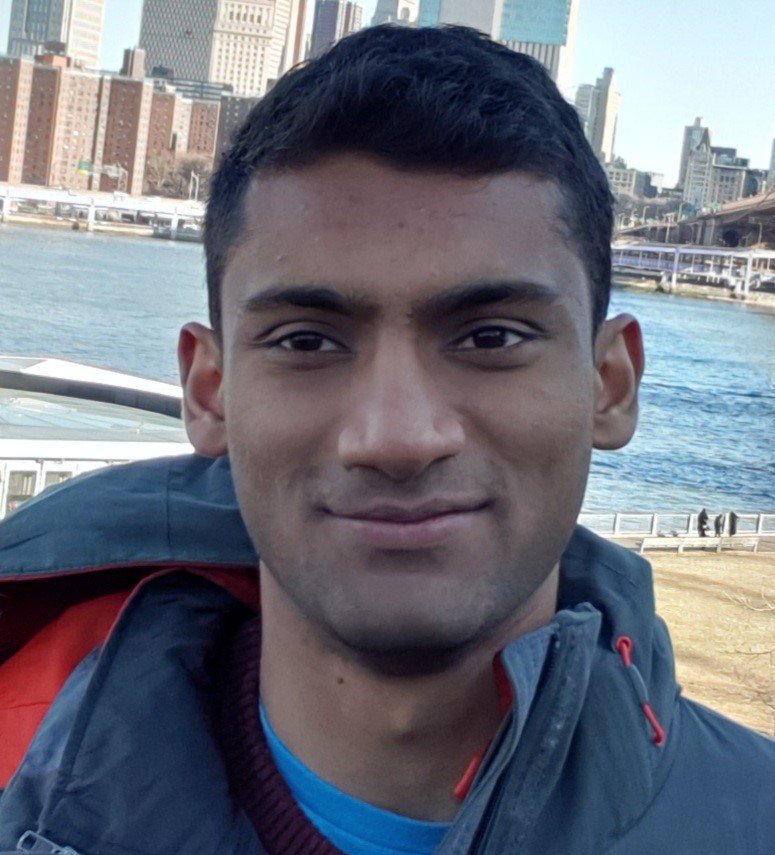 | | |
| --- | --- |
| | darshan.chakrabarti (at) columbia (dot) edu |
I am third-year PhD student at Columbia University's IEOR Department, studying computational game theory. I am fortunate to be advised by Christian Kroer. I am supported by a NSF Graduate Research Fellowship.
Previously, I was a Research Fellow in David Parkes' group at Harvard SEAS, studying reinforcement learning for automated mechanism design. Before that, I was an Applied Research Software Engineer at Strategy Robot where I designed and implemented game-theoretic AI for the Department of Defense.
I completed my undergraduate education at Carnegie Mellon University, where I had the fortune of being advised and mentored by Anil Ada, John Dickerson, and Ariel Procaccia.
Education
M.S. in Operations Research, 2021
Columbia University
B.S. in Computer Science, 2019
Carnegie Mellon University